About
Paint Winni carries a variety of specialty paint brands, products, wallpaper, and sundries. The team is committed to helping you find exactly what you are looking for.
Our Story
Prior to the Clement and Anderson families buying Johnson Paint in March 2020, it was owned and operated by Wolfeboro native, Dale Grout. In 2007, Dale purchased the business from the original owner, Roger Johnson. Roger opened the store on Grove St in 1987. He took his passion for selling quality paints and wallpapers and turned Johnson Paint into a community staple serving the Lakes Region and North Country.
In November 2020, Johnson Paint was rebranded to Paint Winni. This name not only symbolizes beautiful Lake Winnipesaukee, but also pays tribute to a beloved black lab named Winni, who captured the hearts of so many. When the family first walked through the store before purchasing the company and building, they met Dale's dog Winni and at that moment it seemed like the new name was meant to be. Paint Winni will continue selling the many paints and wallpaper brands customers have come to love, and brands like Fine Paints of Europe and Annie Sloan have been added with more on the way!
Located just two minutes from the heart of downtown Wolfeboro, NH, Paint Winni is dedicated to helping customers find the perfect paint or wallpaper and are committed to helping you achieve perfect matches to old paint jobs. With a focus on community and customer service, the team at Paint Winni is ready to help!
Our Store
Nestled in the heart of New Hampshire's Lakes Region, Paint Winni carries a variety of specialty paint brands, products, wallpaper, and sundries. We are able to match your paint and stain with our top-notch color eye and our team of experts. We also offer a design center where you can bring in your fabric, carpet, and other samples, spread it out, and make sure you have the right paint color.
9 Grove St
Wolfeboro Falls, NH 03896
Mon–Fri: 7AM – 4PM

Meet Our Team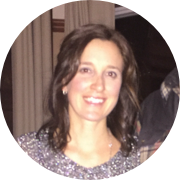 Meghan
Meghan Anderson grew up spending her summers in Wolfeboro at their family home and it is because of that love she developed as a child that she and her husband decided to plant their roots at a local farm in North Wolfeboro. Meghan and her husband, along with their two sons, are proud to call Wolfeboro their home. Meghan, also the Chief Culture Officer at Eastern Propane & Oil, is passionate about community and customer service. She looks forward to creating an experience for customers when they visit Paint Winni. In her spare time, she enjoys coaching at Kingswood, playing golf, and spending time at her farm with her family!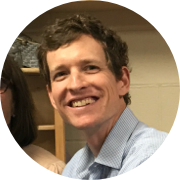 Chuck IV
Chuck works diligently behind the scenes of Paint Winni making sure all the computers and point of sale systems are working and up to date. Chuck enjoys the challenge of learning a new system and takes pride in finding efficient ways to best serve customers through these systems. Chuck and his wife live in Wolfeboro in the summer with their three children. Chuck is also the Chief Technical Officer at Eastern Propane & Oil, and in his spare time, he enjoys playing golf, photography, and watching sports.
Chuck III
Chuck has been in the business world since he graduated high school and consistently offers innovated ways to successfully operate a business. He is the Owner of Eastern Propane & Oil and has enjoyed watching his kids, Chuck and Meghan, learn the paint business. For Chuck, family always comes first and this paint store has strengthened the bond he has with his children. Chuck has a love of real estate and since the purchase of Johnson Paint, has enjoyed being part of the remodel for the entire building. In Chuck's spare time, he enjoys visiting the paint store to strike up conversations with customers, spending time on his boat, and of course, spending as much time as he can with his five grandchildren.